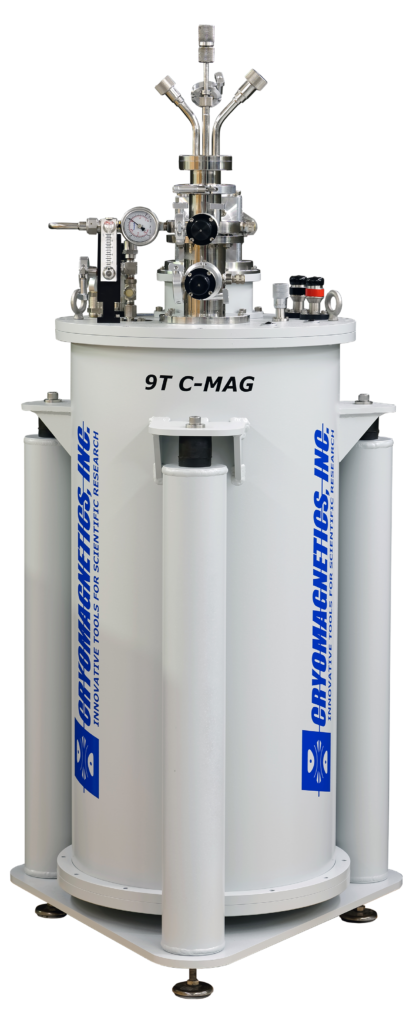 C-Mag Vari-9-AAP-ETPT, 9 Tesla Cryogen-FREE superconducting magnet system with Applied Analysis Platform including, Resistivity, Hall Effect and Transport as well as an interchangeable sample rod with manual rotation cooled by a single Gifford McMahon cryocooler to conductively cool the magnet and cryostat as well as cooling a secondary closed loop helium circuit used for controlling the sample temperature.
Customer Location: Singapore

9 Tesla Superconducting Magnet.
Applied Analysis Platform Probe:

12 DC wire interconnections.
Solid Phenolic and Window sample mounts.
Vertical and Horizontal sample mounts.
Intermediate BNC (14 cable) Breakout Panel for easy experimental setup.
Vacuum or exchange gas sample environment.

Two axis (Z and R) manual sample rotation.

Range: Up to 360o defined by experimental wiring

50mm ID, <1.6K-425K Sample space.
Single, Sumitomo Gifford-McMahon Cryocooler.
Delivered: October, 2018