Liquid Nitrogen Level Sensors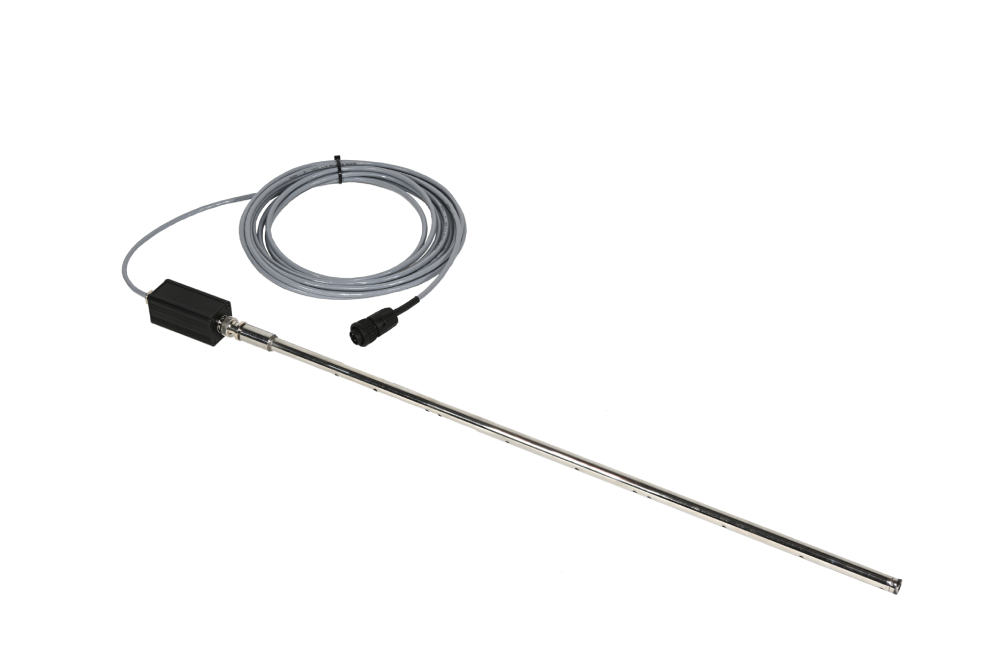 Cryomagnetics' capacitance-based liquid cryogen level sensors are suitable for measuring liquid nitrogen in laboratory settings (closed vessels). For liquid helium measurement, see our Liquid Helium Level Sensors.
Construction is stainless steel. Operation is capacitance-based using cryogenic liquid as the dielectric. As liquid level changes, the varying capacitance is interpreted by a Cryomagnetics' liquid cryogen monitor as an easily understood readout. For the latest in liquid cryogen level measurement instrumentation, please check out our Model LM-510 Liquid Cryogen Monitor.
To order a capacitance-based liquid cryogen level sensor, please refer to the drawing by clicking on the "Specifications" tab above and specify the active length required. Standard active lengths are available up to 200 centimeters. Custom sensors with longer inactive sections are quoted per your specifications.
Please use the drawing below to help define the active sensing and overall length dimensions for your level sensor.
NOTE: Round sensor dimensions to whole centimeters as appropriate for application.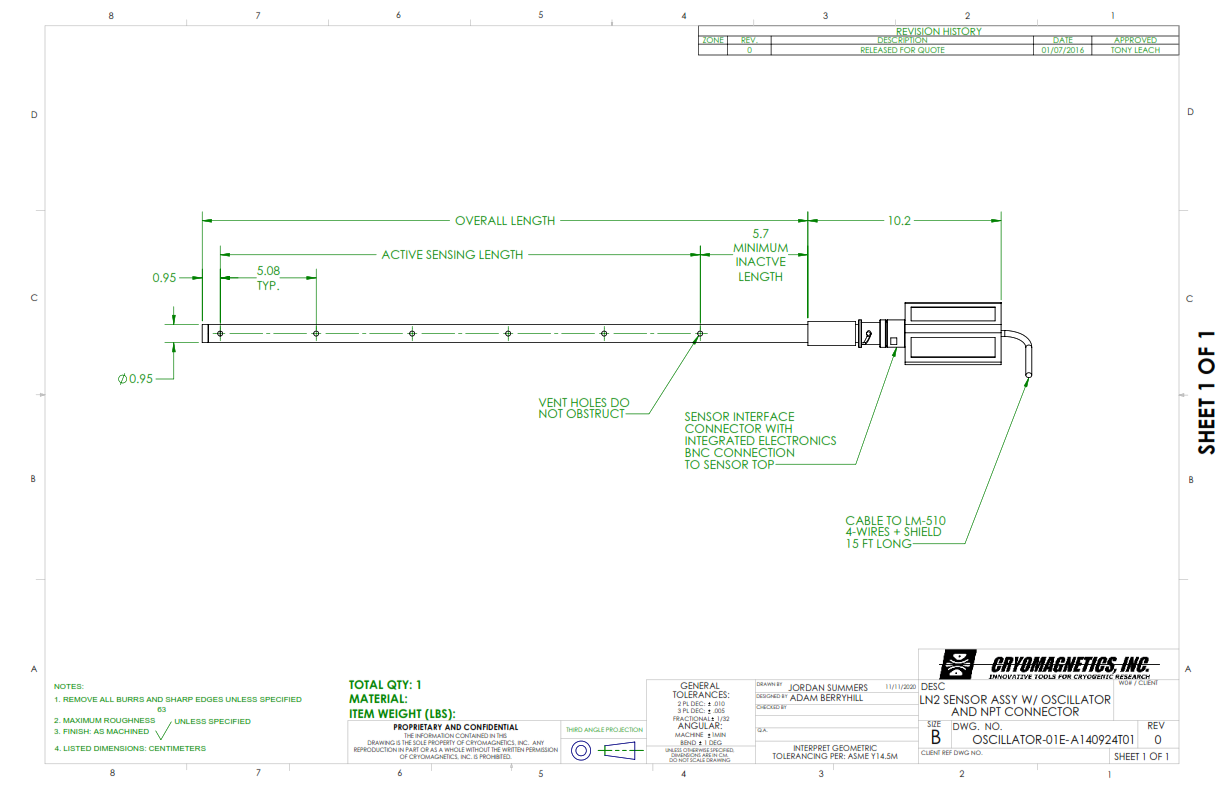 Please click on the following links for more information: