HTS (High Temperature Superconductor)
High Temperature Superconducting Magnet System
In 2004, Cryomagnetics completed and successfully tested a 3.57 Tesla superconducting magnet system using BSCCO-2223 high temperature superconducting tape.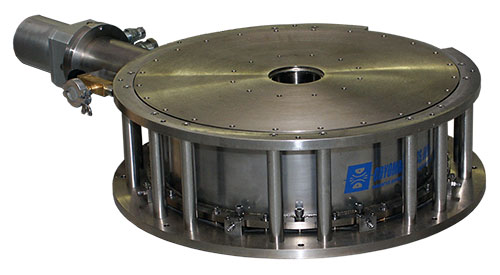 The magnet operates at approximately 37 Kelvin. The room temperature bore is 3.50 inches. The completed system has never experienced a quench and has been tested up to the limit of the 125 ampere power supply.
This system is being used with a gyrotron tube, so a complex magnetic field shape was required.
New winding hardware and techniques had to be developed to insure the success of this project.
---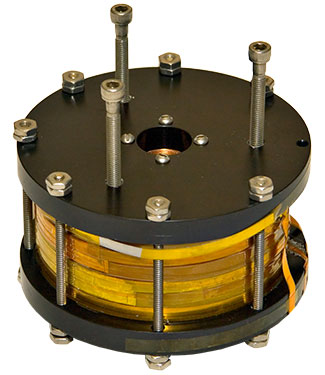 In 2005, Cryomagnetics constructed the first stacked pancake coil wound with long lengths of YBCO high temperature superconductor. This project was in conjunction with the Oak Ridge National Laboratories.
Today, an active program of HTS development is in place. New techniques for construction are being developed to insure long term reliability.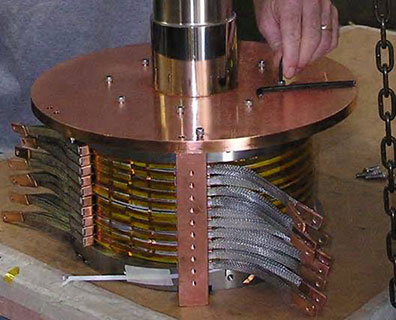 The success of these projects and our commitment to on-going research places Cryomagnetics at the forefront of this new technology. As high temperature superconducting tape becomes more affordable and the technology matures, Cryomagnetics' groundbreaking experience will allow customers to take advantage of higher field and larger bore systems.
Please contact us to discuss your application.
Please click on the following links for more information:
Cryomagnetics offers online ordering for electronic instrumentation:
and cryogenic accessories: