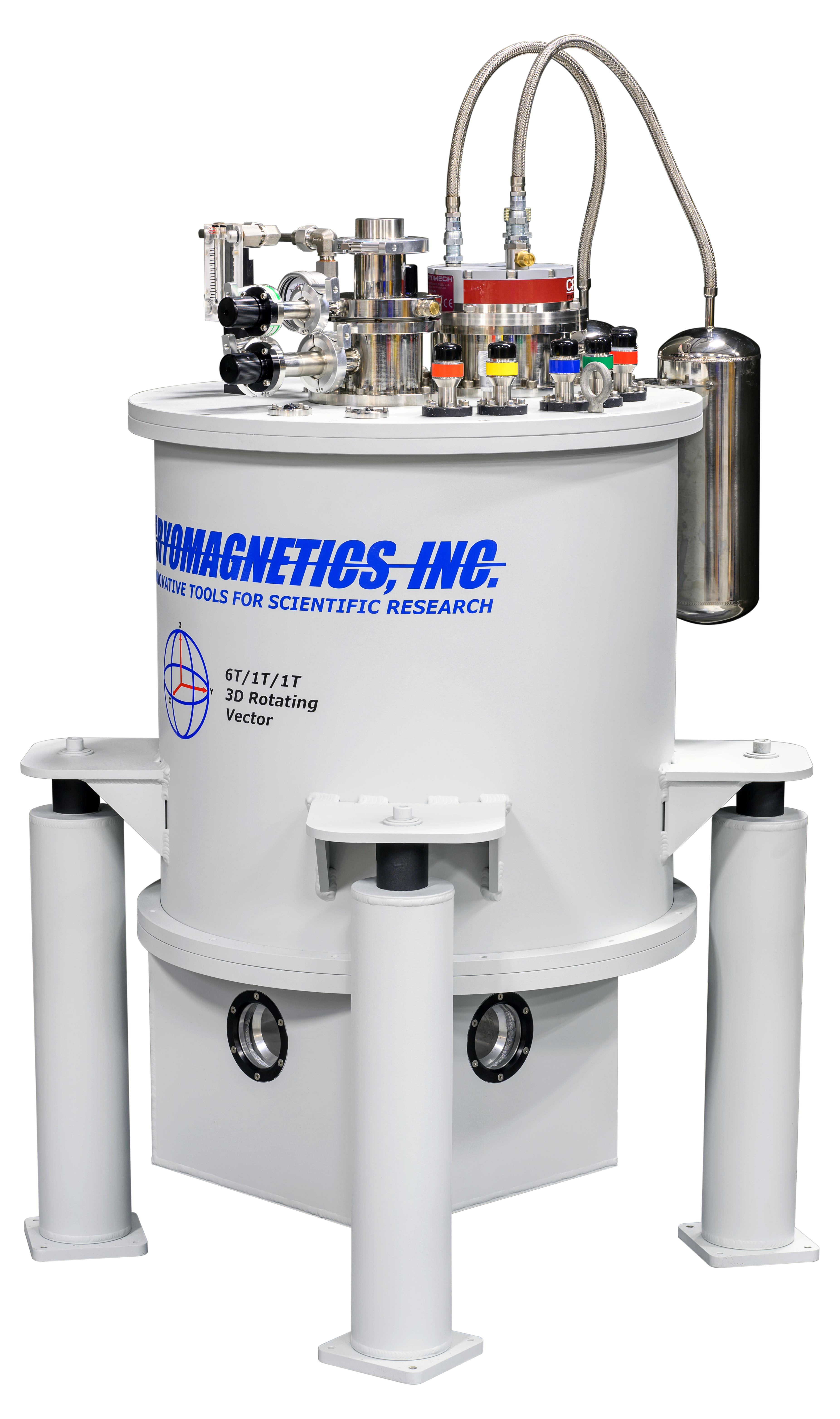 C-Mag Vari-611-Optical, 6-1-1 Tesla 3-Axis Optical Cryogen-FREE superconducting magnet system cooled by a single Pulse Tube cryocooler to conductively cool the magnet and cryostat as well as cooling a secondary closed loop helium circuit used for controlling the sample temperature. Optical access in all horizontal magnetic axes with ports threaded to accept interchangeable Thorlabs lens assemblies.
Customer Location: New Jersey, USA

6-1-1 Tesla 3-Axis Superconducting Magnet with up to 6 Tesla in non-vector operation and up to 1 Tesla in spherical vector mode..
+/- 0.5% Z-Axis Homogeneity over 1cm DSV
+/- 1.0% X and Y-axis Homogeneity Over 1cm DSV
49mm ID, <1.8K-300K Sample space.
5 Optical access ports (4-X/Y, 1-Z) each port threaded to accept Thorlabs optics.
22o total viewing angle horizontal optical pathways, .
Bottom mounted optical window for 25mm parallel viewing path.
Single, Cryomech 1.5W Pulse-Tube Cryocooler, Remotely mounted motor.
Delivered: May, 2022