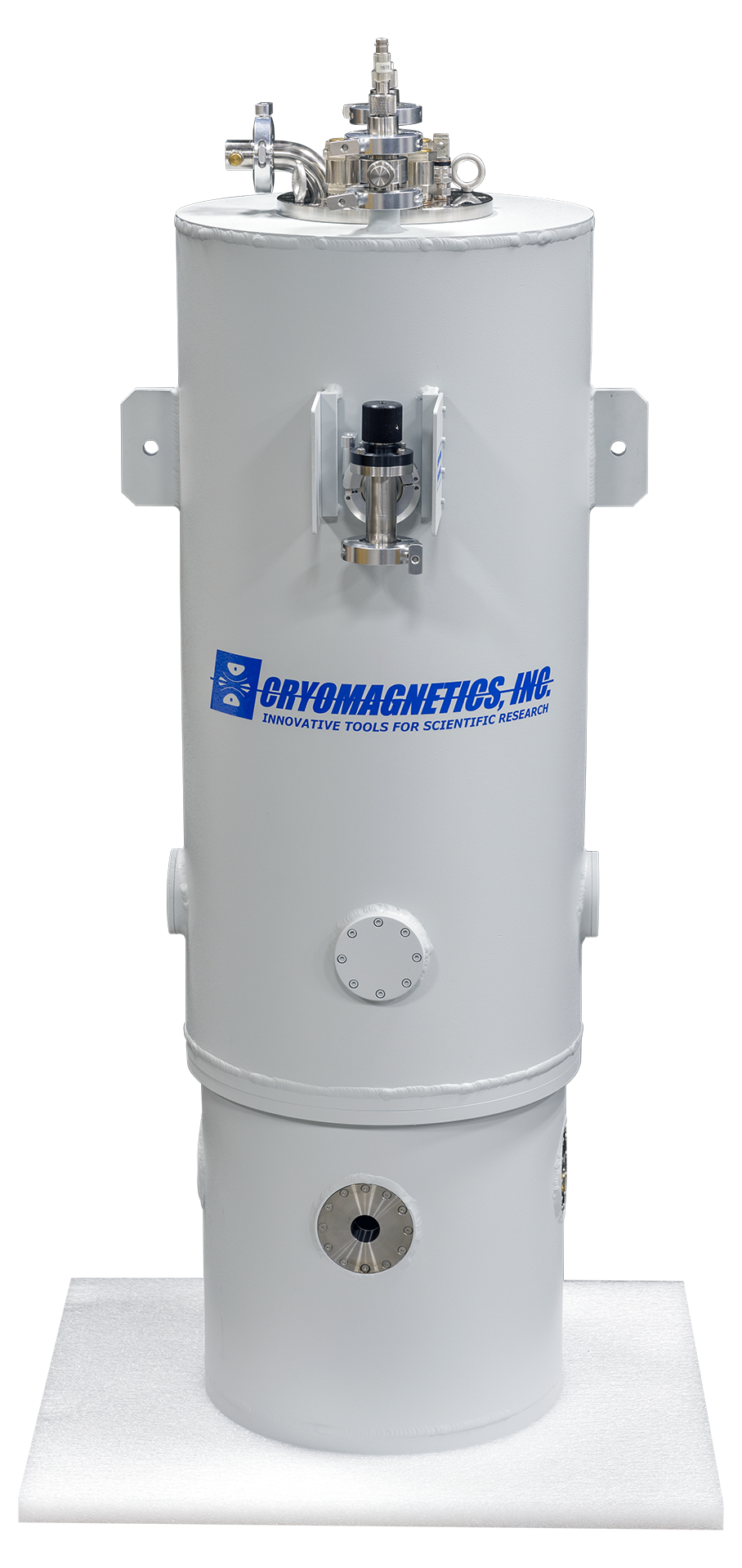 7 Tesla Split Pair superconducting magnet system with room temperature bores, liquid helium cooled with liquid nitrogen shield. Allowing both axial and perpendicular access relative to the magnetic Axis.
Customer Location: Pennsylvania, USA

7 Tesla Split Pair Superconducting Magnet.
+/- 0.5% Homogeneity over 1cm DSV.
1.00 inch (25.4mm) Horizontal Axial and Perpendicular room temperature paths.
Optimized for low boiloff.
20L LHe volume with 15L LN2 shield volume.
Delivered: August, 2020