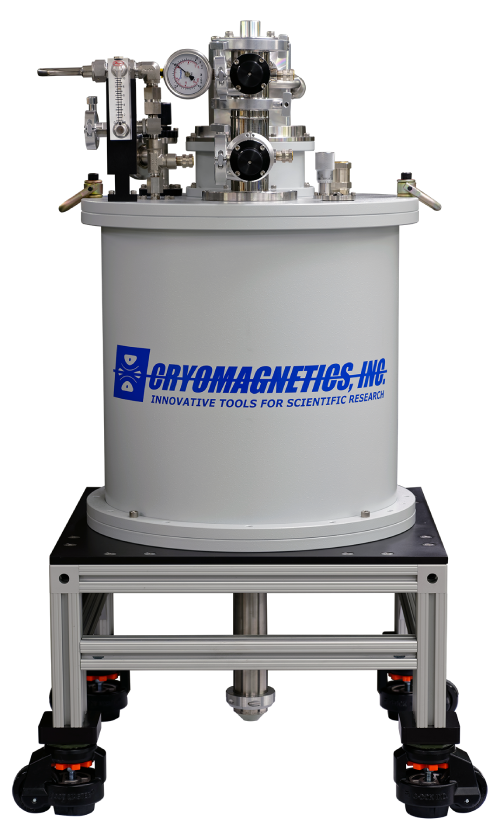 Cryogen-FREE optical cryostat compatible with 5T Split Pair superconducting magnet system. Custom variable temperature cryostat designed to allow for beamline research at temperatures ranging from 1.8K to 750K with minimal attenuation of neutrons.

Customer Location: Tennessee, USA
Cryogen-FREE design
1.88 inch (47.7mm) Outer tail diameter with 2x-0.30 (inch 20o viewing angle) sapphire optical view-ports for sample alignment.
Inner cylindrical single crystal sapphire windows at sample.
Interchangeable Low Z tail section.
0.81 inch (20.6mm) inner diameter.
0.63 inch (15.9mm) x 0.50 inch (12.7mm) sample mount.
1.8K to 750K Temperature range.
Compatible with customer supplied motor assembly for axial rotation.
Single 1.0 Watt Gifford McMahon Cryocooler.
Delivered: December, 2018